Konstanz – then and now: a little bit of history
A 600-year-old pharmacy, a picturesque old town – and, surprisingly, a harlot statue as a city landmark? Find out what this statue, the "Imperia" at the harbour, is all about and why history is everywhere in Konstanz.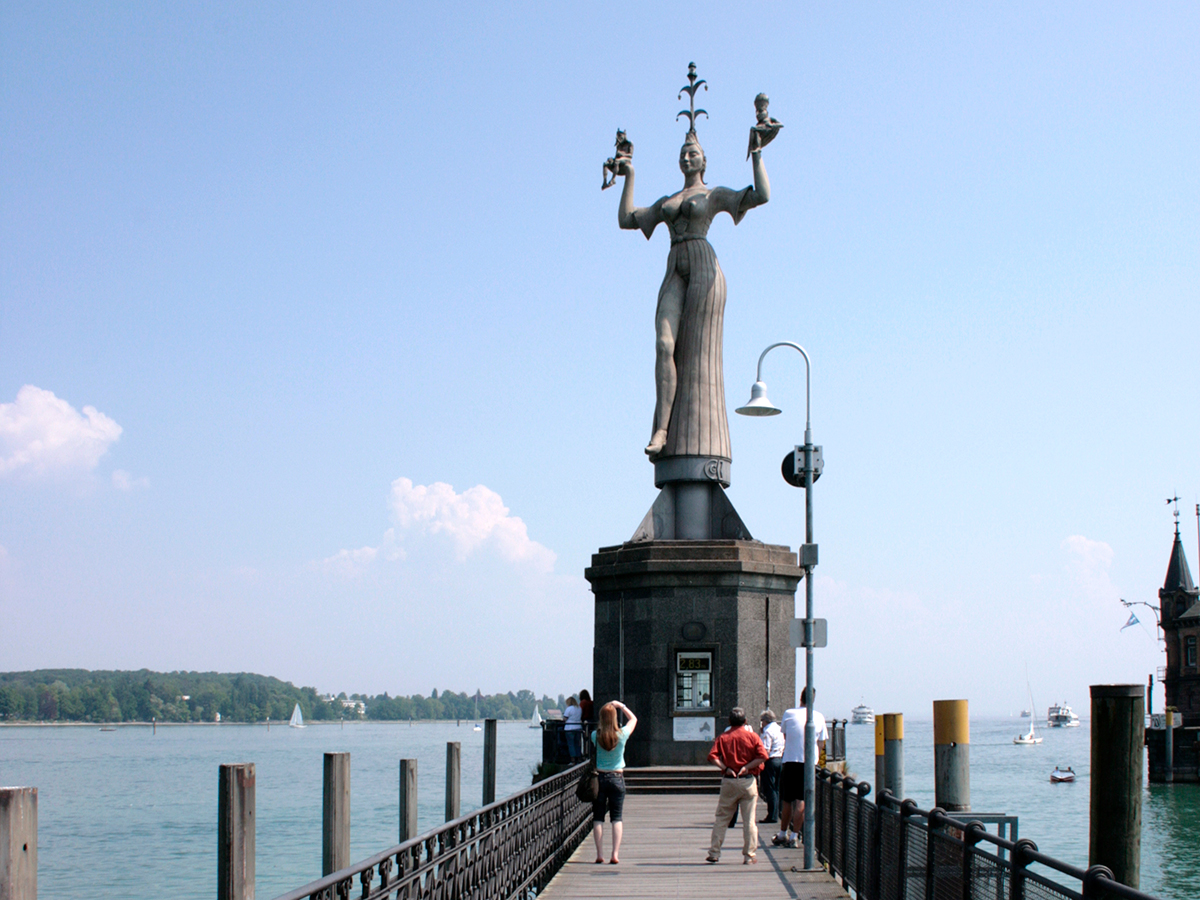 The Konstanz landmark at the harbour: Imperia, created by artist Peter Lenk (Photo: HTWG Konstanz).
The pope's in town: The Council of Constance
Long before the Germany of today, in which Baden-Württemberg is one of the country's 16 federal states, the city of Konstanz hosted the Council of Constance from 1414 to 1418. The Imperia statute of a harlot at the harbour harkens back to this time. The statue reminds us of a time in which Konstanz was still surrounded by city walls and dissenters were burned alive.
From 1414 to 1418, the largest meeting of the Middle Ages took place at the Council of Constance: Three competing popes resigned and a new one was elected. Not only large numbers of participants flocked into the town, but also merchants and harlots expecting good business. Nowadays, people dance the night away at the »Konzilparty« – right where cardinals and archbishops once convened. From 2014 to 2018, the commemoration of the 600 anniversary of the Council of Constance took place. The city celebrated this historic event with exhibitions, theatre plays, festivals, knights' tournaments and scientific conferences.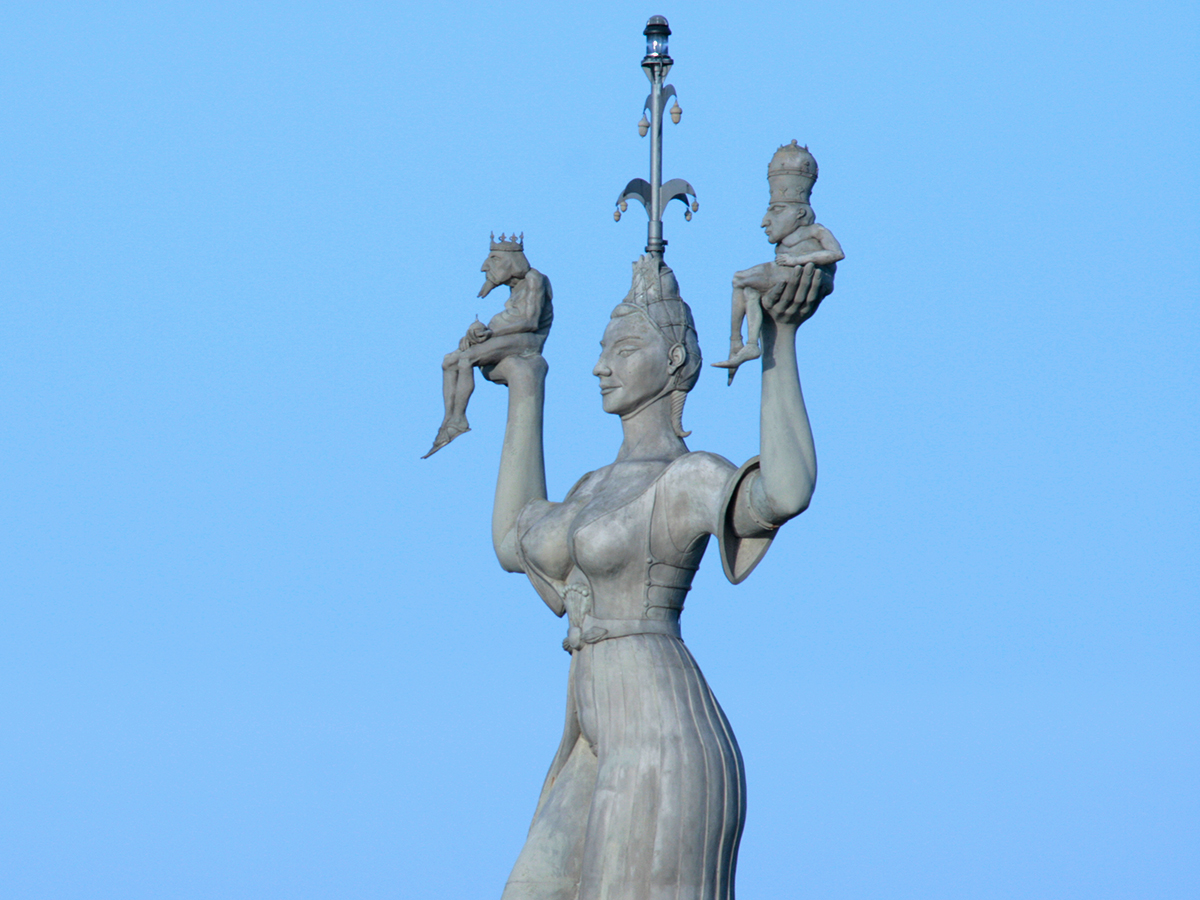 "Imperia" holds the pope and the king in her hands (Photo: HTWG Konstanz).
Why the Konstanz city centre has been completely preserved
You can feel history everywhere in Konstanz: The Malhaus pharmacy at Obermarkt has been selling medicines for over 600 years. You can visit the first Roman fortresses on Münsterhügel. Konstanz was not bombed during the Second World War, because the Allies did not want to accidentally hit neighbouring neutral Switzerland. Therefore, the picturesque old town was completely preserved and has been under landmark protection since 1982.
By the way, if you go partying in the Chérisy or Jägerkaserne, you might find the following interesting: French soldiers were stationed here after the end of the Second World War, from 1945 to 1979.
If you would like to learn more about the history of Konstanz, you could go on a guided tour, for example:
For a first video impression of the city, follow student My from Vietnam on a little tour: