Living on the Swiss-German border
The cities of Konstanz in Germany and Kreuzlingen in Switzerland are so close together that they could also be seen as one city – with the Swiss-German border in the middle. This website explains the advantages of spending your daily life in two countries as well as what you need to keep in mind.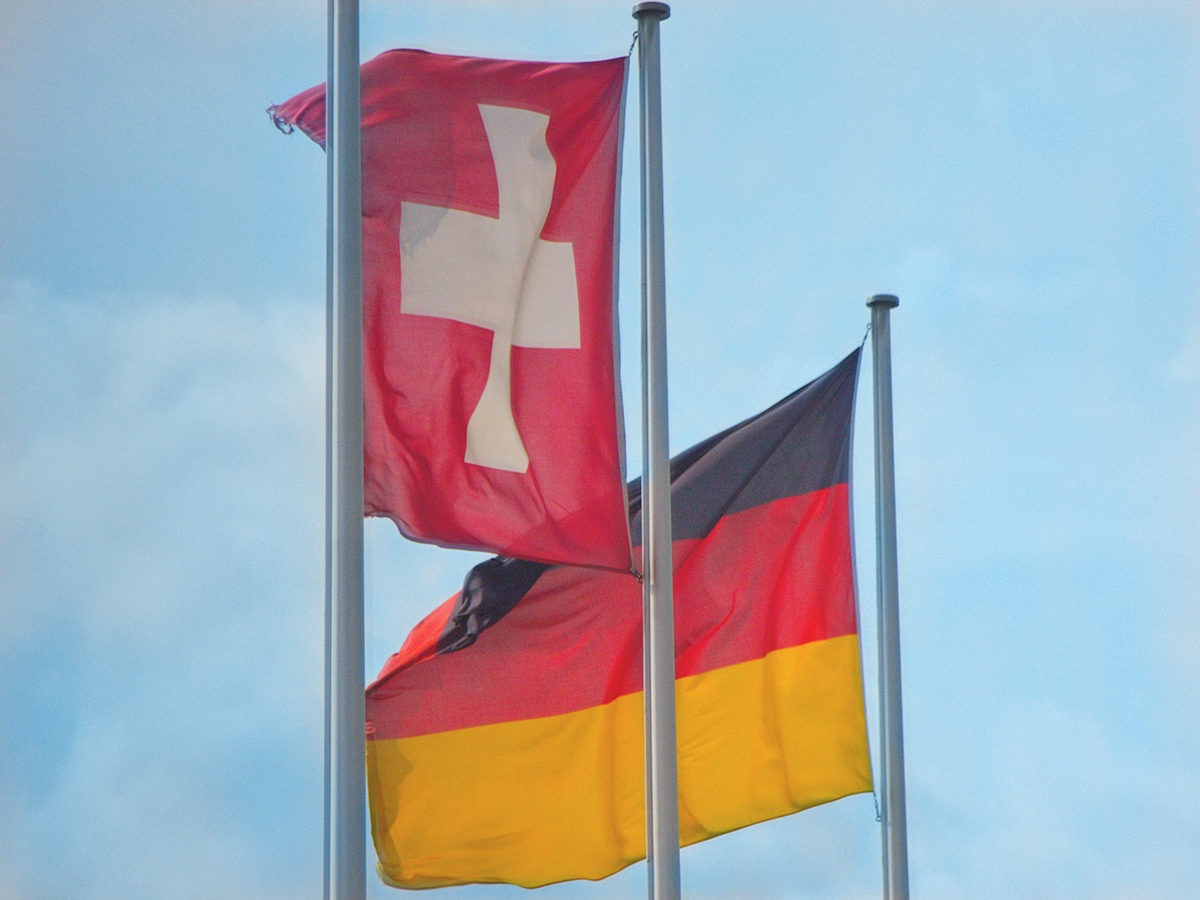 Study and live across borders (Photo: Unsplash / Ilja Ignatiev).
Border crossings between Konstanz and Kreuzlingen / Tägerwilen
If you are travelling without a car, you can cross the border on foot or by bike at Wiesenstrasse (next to the Lago shopping mall) and Kreuzlinger Strasse (Konstanz) / Hauptstrasse (Kreuzlingen). What is especially delightful: a walk alongside the lake between Klein Venedig (Konstanz, at the Sealife Centre) and Seeburgpark (Kreuzlingen). Here you will find the "Kunstgrenze" (arts border) with 22 sculptures by the artist Johannes Dörflinger, symbolically marking the border between the two countries.
There are hardly any border checks; if you go on foot or by bike, basically never. However, you should always carry your ID / passport and follow all customs regulations. Unsure what you as an international visitor have to keep in mind when crossing the border? Here are the most important facts in short:
Students from EU-countries can cross the border just as easily as German students. To be on the safe side: take your ID / passport with you!
Is your home country outside the EU? Generally speaking: Students from non-EU-countries, too, can easily cross the border and may stay in Switzerland for up to 90 days as a tourist. This means that, except for any pandemic restrictions, you can arrive at Zurich airport and travel to Konstanz from there. If you want to make absolutely sure what exact regulations apply to you, just go to the International Office website of the University of Konstanz.
Shopping in Germany and Switzerland:
Euros and Swiss francs in your wallet
Like sometimes on holiday, you will have two different currencies in your wallet. Depending on the shop and the distance to the border, euros will also be accepted in Switzerland and Swiss francs in Germany, but you may have to pay a bit more for this convenience.
If you pay by card in a store, you should consider in which currency the amount should generally be debited from your account, as the exchange rate can make a difference.
Shopping in Switzerland
German drivers benefit from lower petrol prices in Switzerland, even if the difference is currently not quite so big. Petrol aside, Switzerland is a rather expensive country for Germans. For example, a cappuccino costs € 2.65 on average in Germany, while in Switzerland you will be charged an average of 4.60 CHF, which corresponds to around € 4.30. This explains why Konstanz is so popular with Swiss shoppers.
Despite the higher prices, Kreuzlingen has some culinary advantages: In the supermarket chain Migros you can explore the world of Swiss cheese and be amazed by the impressive offer of pasta. The Bernrain chocolate factory a few streets down creates delicious treats according to traditional family recipes. But be aware that, at Swiss prices, your purchases will not really be a bargain!
Zurich, where you can buy anything your heart desires, (at Swiss prices, of course), is a drive of around 50 minutes or train ride of around 1 hour away.
Working in Germany and Switzerland
Working in nearby Switzerland can be very attractive, as you will generally earn more. If you are an Erasmus student and would like to work in Switzerland, please inform yourself well. Your nationality may play a role for obtaining a work permit. Basically, all students from EU/EEA countries may work in Switzerland under the same conditions as German students. However, you should definitely check whether this option is available for you and what other provisions currently apply, for example here. Germany is available here.