Shopping for second-hand and used items
Are you setting up your new room in Konstanz, and you'd rather buy second-hand or used things because that is so much more sustainable? Or are you looking to save a few euros or hunting for a great deal? This page has tips from Simone about the different second-hand bazaars and shops in Konstanz and Kreuzlingen.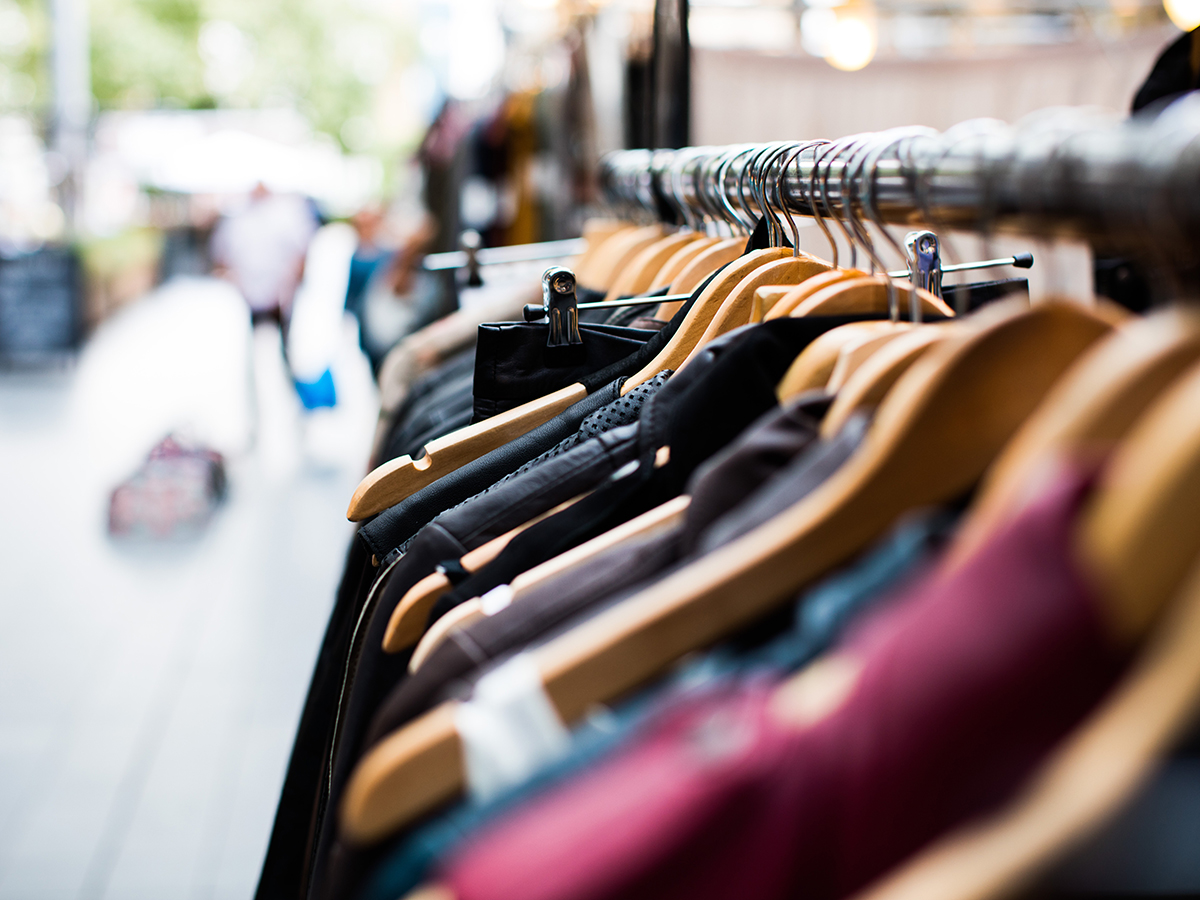 Shops, bazaars and flea markets for second-hand and used items – fans of vintage fashion can find what they need in Konstanz and Kreuzlingen (Photo: Unsplash / Artificial Photography).
#1: Tips for bargain hunters – Fairkauf, Wertstoffhof and Brockishops
Need dishes for your apartment, a wardrobe, or a used vacuum cleaner? Why not stop by the "Fairkauf" second-hand shop first? The shop sells things you might need as you set up your new house – everything from furniture to books and clothes. Or why not check out the used items in the "Warenbörse Wertstoffhof" located on Fritz-Arnold-Str. in the recycling centre ("Wertstoffhof").
In Switzerland, we recommend the "Brocki" shops. The shops are affordable and each franc you spend supports the addiction prevention work of the "Blaues Kreuz" (blue cross). The shop locations are listed online (there are two in Kreuzlingen).
#2: Find stuff for free – "Verschenk's Konstanz"
It's not a well-kept secret any more, but you should check out the Facebook page "Verschenk's Konstanz". Why not look around for stuff that locals are giving away for free? Some things are real treasures, and it's really easy to find it using Facebook.
All you need is a way to pick up what you've discovered. If you're looking for transport, check out our page on travel for tips on car sharing and renting transport bikes. By the way: Giving something away will make you feel happy as well!
#3: Try the "Vlohmarkt" bazaar at the "Kantine"
At the "Vlohmarkt" bazaar, you can buy or sell whatever you like. It takes place every two months at the "Kantine" in Konstanz; from 12:00 to 17:00. If you have something to sell, rent one of over 40 stands for a small fee and bring along the clothes you don't wear any more. But you can sell (or buy) more than just clothing – simply anything that you (or others) don't have space for and would like to turn into cold hard cash. Perhaps even for you to spend at the next second-hand bazaar… But please note: You have to be fast to get a stand – the bazaar books up quickly!
#4: For hipsters and fans of vintage fashion – VinoKilo
The VinoKilo bazaar usually takes place about once every four to six months in Konstanz's Bodenseeforum (Reichenaustr. 21). Germany's largest vintage kilo bazaar offers something for every vintage taste.
The price of clothing and accessories depends on their weight; so watch out: Not every piece is a good buy! On the other hand, you can find brand-name clothes that date all the way back to the 1960s. And if you're really into the 1990s, you've come to the right place. The entrance fee for the VinoKilo bazaar is 3 €.
#5: Event tip – the 24-hour Konstanz-Kreuzlingen flea market
After you've gotten settled in Konstanz, you can give your apartment the finishing touch: with a crazy lamp, cool picture or practical plates and glasses. Then the 24-hour flea market in Konstanz and Kreuzlingen is definitely the place to be. Every year there are more than 9 kilometres of stand space to choose from. It's a real treasure trove! We recommend you write down what you are looking for ahead of time so that you are not overwhelmed by the sheer amount of items available. This event is the only cross-border flea market in the world, and you can buy anything you like from the stands on the German as well as on the Swiss side.
If you are an expert bargain hunter, you should head out on Saturday when it starts at 19:00. These evening hours from before sunset and into the early hours of the night give the flea market a very special atmosphere. And if you're hungry, why not meet some friends at one of the food stands for a break?
Important: If you plan to sell something yourself, you must register in good time beforehand!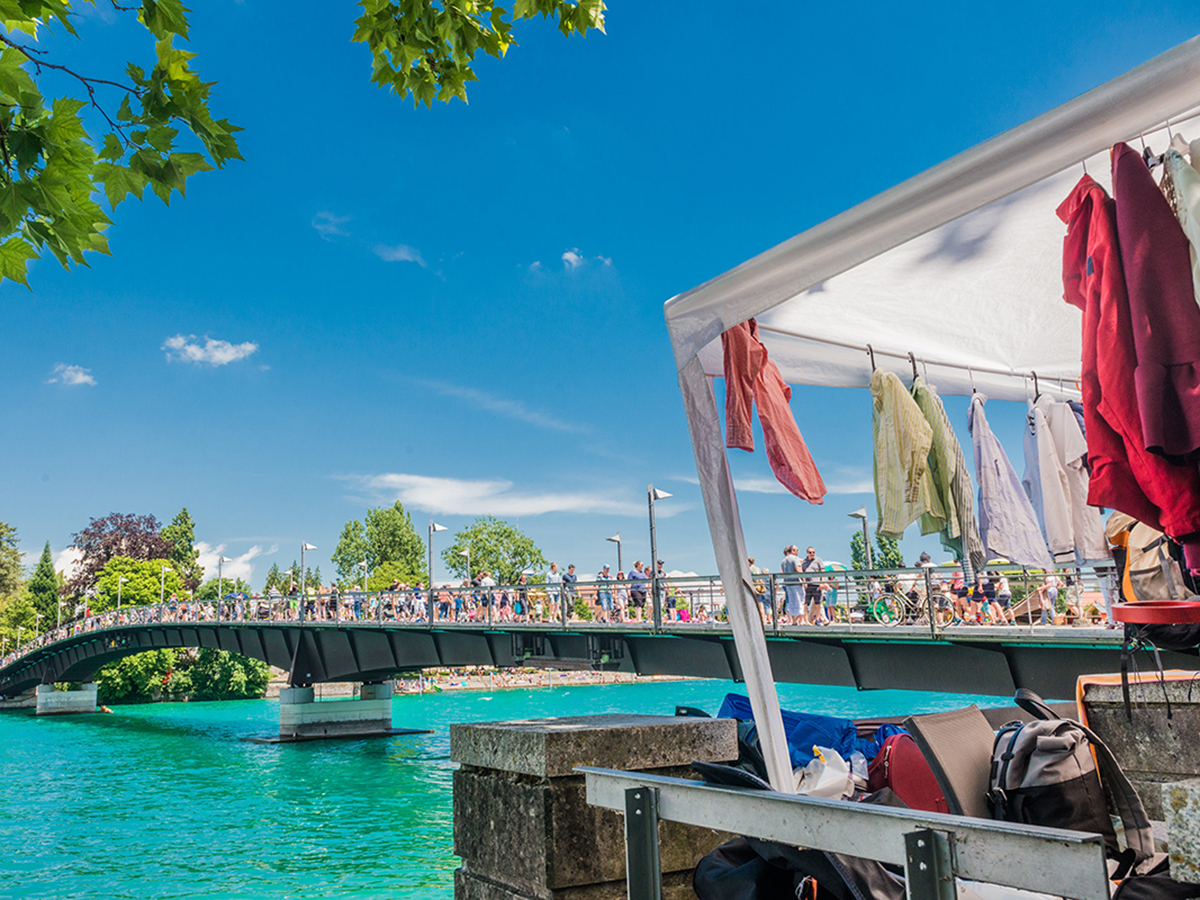 The cross-border flea market is a highlight of the summer in Konstanz and Kreuzlingen (Photo: Chris Daneffel / MTK).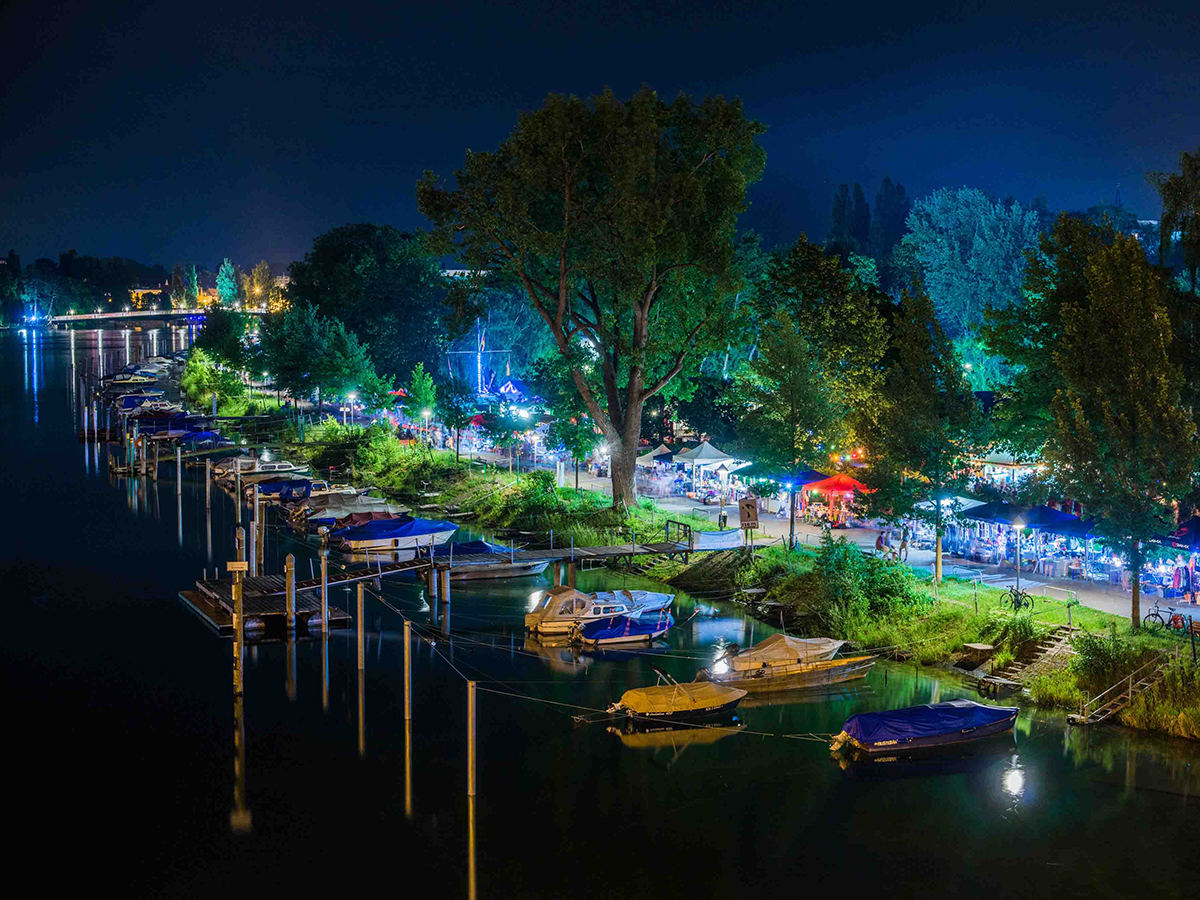 Even in the middle of the night, business at the Konstanz-Kreuzlingen flea market is bustling (Photo: Chris Daneffel / MTK).